Hours: 6 am to 10 pm (7 days a week April through September)
6 am to 6 pm (Friday to Sunday October through March)
Fees: required
Restrooms: Yes
Picnic Tables: Yes, plenty of covered picnic tables
Swim Area: Yes
East Hill Park is a beautiful park with plenty of trees, picnic tables, and room to roam. The beach and swim area is very nice for those hot days. There is also a large boat ramp with plenty of parking. One secret might be to use the visitor parking in the marina which is close to the park. There is no fee to park there that we could tell. Several people were doing this to save the $5 to park inside the park itself.
East Hill Park is also located next to Pier 121 Marina and the Wet Bar and Grill (open Wednesday to Sunday).
This is a great, fun little park on the south side of Lake Lewisville. Enjoy! Life is better on the water.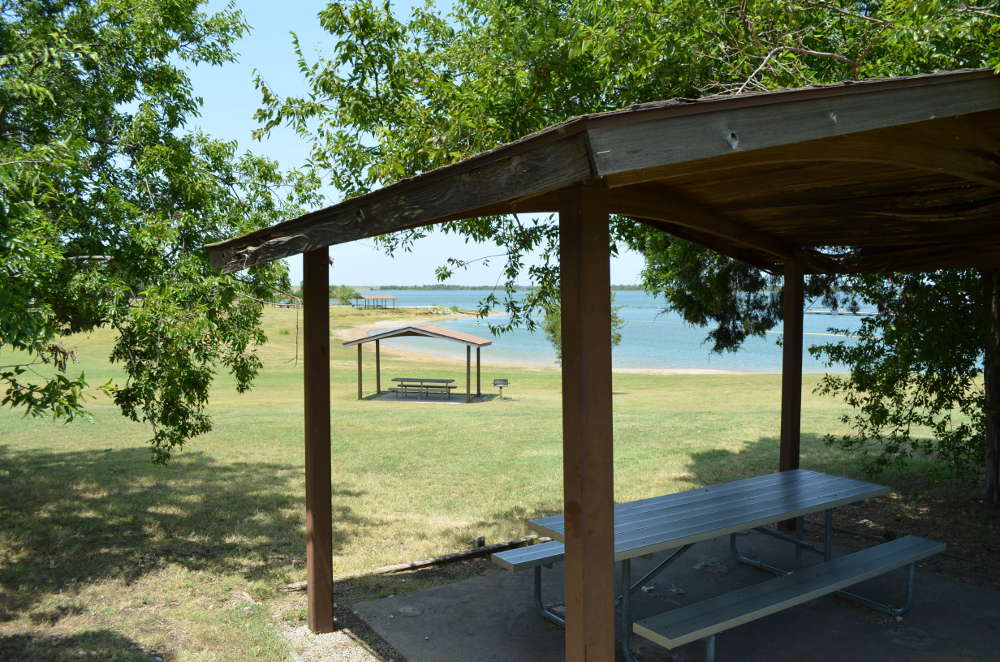 Address:
1481 East Hill Park Road
Lewisville, TX 75056
You can find more information on East Hill Park at the City of Lewisville website.
Note: all fees are subject to change without notice. Please check with the parks directly or with the gate attendants for all official pricing.